"New Year's Dawn January 1, 2013, Flatirons" Boulder, CO
How fast was 2013? Four seasons, that's it, that's what we get. We plan our adventures for each season and I approach my story-telling photography by nature's rhythms. Something amazing happens every day and the timing is set – we just have to be there to see it unfold. The Sage Spirit project continues to be my main conservation focus and we found time to walk in the Maroon Bells, Peru's Huayhuash Mountains and elsewhere. Looking back on long walks, a few epic trips, and ongoing conservation work for the Sage Spirit project, 2013 was a good year. The images that follow aren't a best of – just a quick glance back before looking ahead to a great Oh-14
"Cochetopa Tracks" Jackrabbit tracks in sagebrush lead to wintry Cochetopa Dome, shrouded in clouds. Gunnison National Forest, CO.
Ice Crystals On The Gunnison River – 10 below zero. Gunnison Basin, Colorado
"Owl Prowl" Our Zapata Sandhil Crane workshop calls for owls with local naturalist John Rawinski. The 2014 class is scheduled for March 9-14 and we have a few spots available.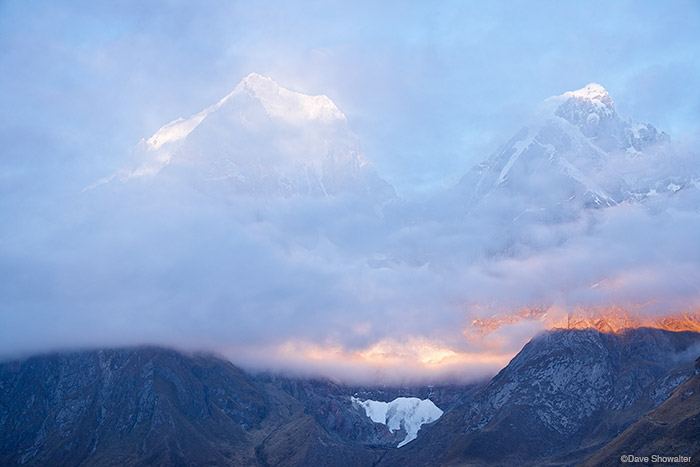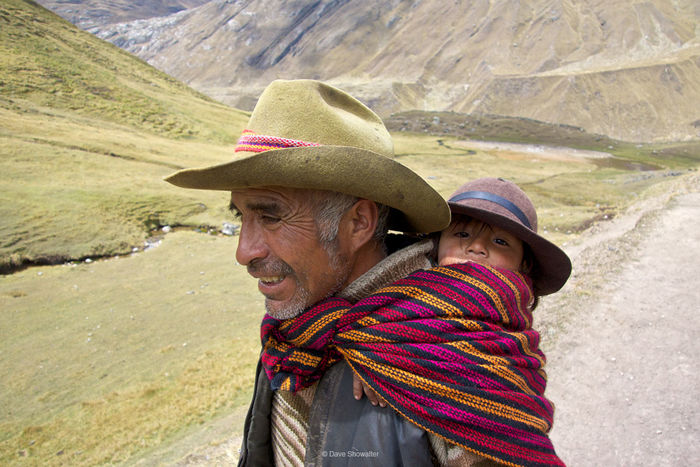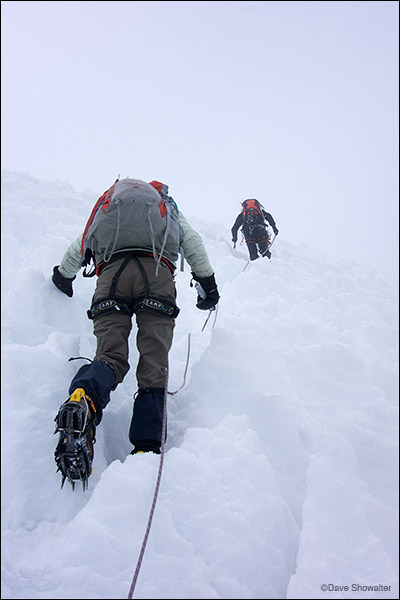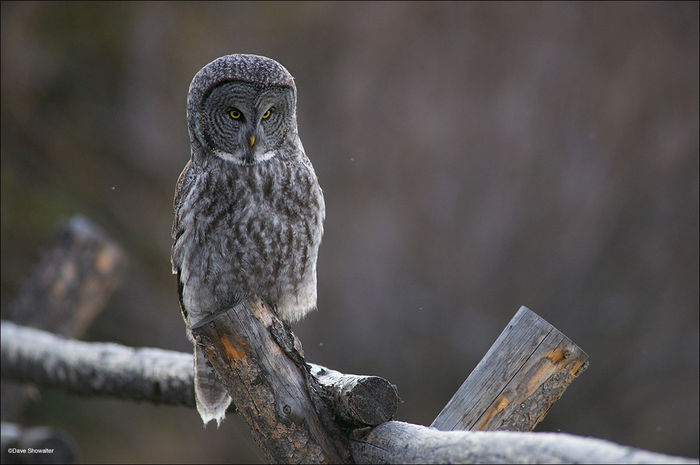 "Big Thompson Road After The Flood" Aerial photo with the support of LightHawk two weeks after the September flood. Remarkably, the canyon is now open again.