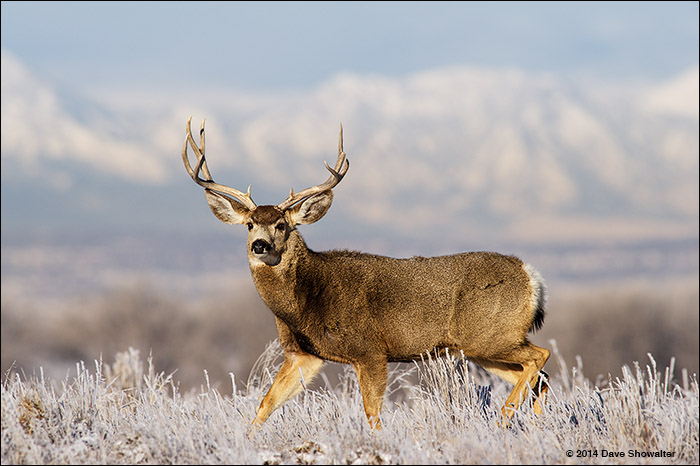 Winter mornings after fresh snow are a highlight on any prairie lovers calendar and yesterday was magical for me. Rocky Mountain Arsenal is an urban refuge gem, especially when the conditions are just right. Here's a few images from yesterday, when it was one degree at sunrise:
A bison bull rests in pre-dawn light with a backdrop of Pikes Peak, about 100 miles distant.
Bald eagles, four juveniles and one adult, loaf in a frozen cottonwood before flying to their hunting perch for the day. I lost count after seeing more than 30 bald eagles leaving the evening roost in waves.
Coyote tracks lead east on a two track. The prairie seems endless from this perspective.
A tight bachelor group of mule deer with impressive racks!