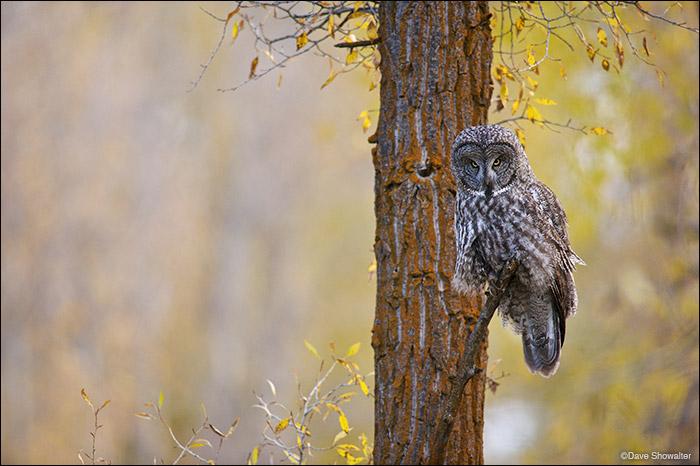 Although both Grand Teton and Yellowstone national parks remain closed, two great gray owls made my recent trip to Jackson, Wyoming a lot more enjoyable. It's common for great grays to show up for a few days to hunt in a general area before moving on. Quite a few photographers and birders were thrilled to view these magnificent birds at close range on the edge of forest and a ranch close to town. I was fortunate to photograph the owls with Tom Mangelsen, a legend of nature and conservation photography and heck of a nice guy. Great grays are often called "ghosts of the forest" for their ability to blend into the landscape – in spite of their size. They are noble, stealthy hunters with an appetite for small mammals, mostly at the ends of the day.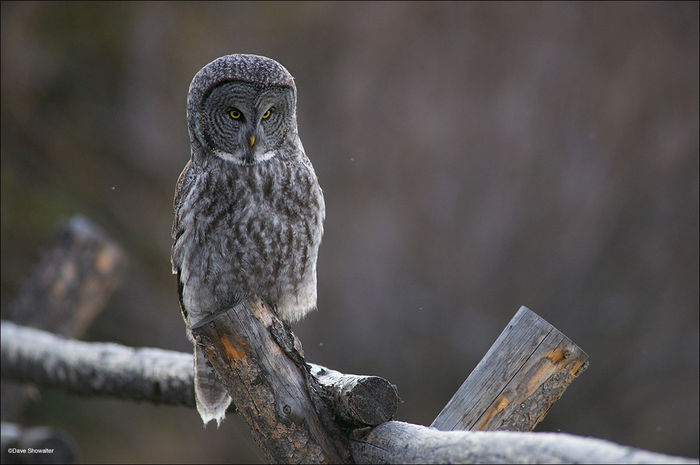 "Ghost Of The Forest" great gray owl hunts from an aspen stand on the edge of a meadow.
Great gray owl in aspen forest.
A great gray owl dives from his hunting perch on a spruce tree just after sunset.
Great gray closeup.