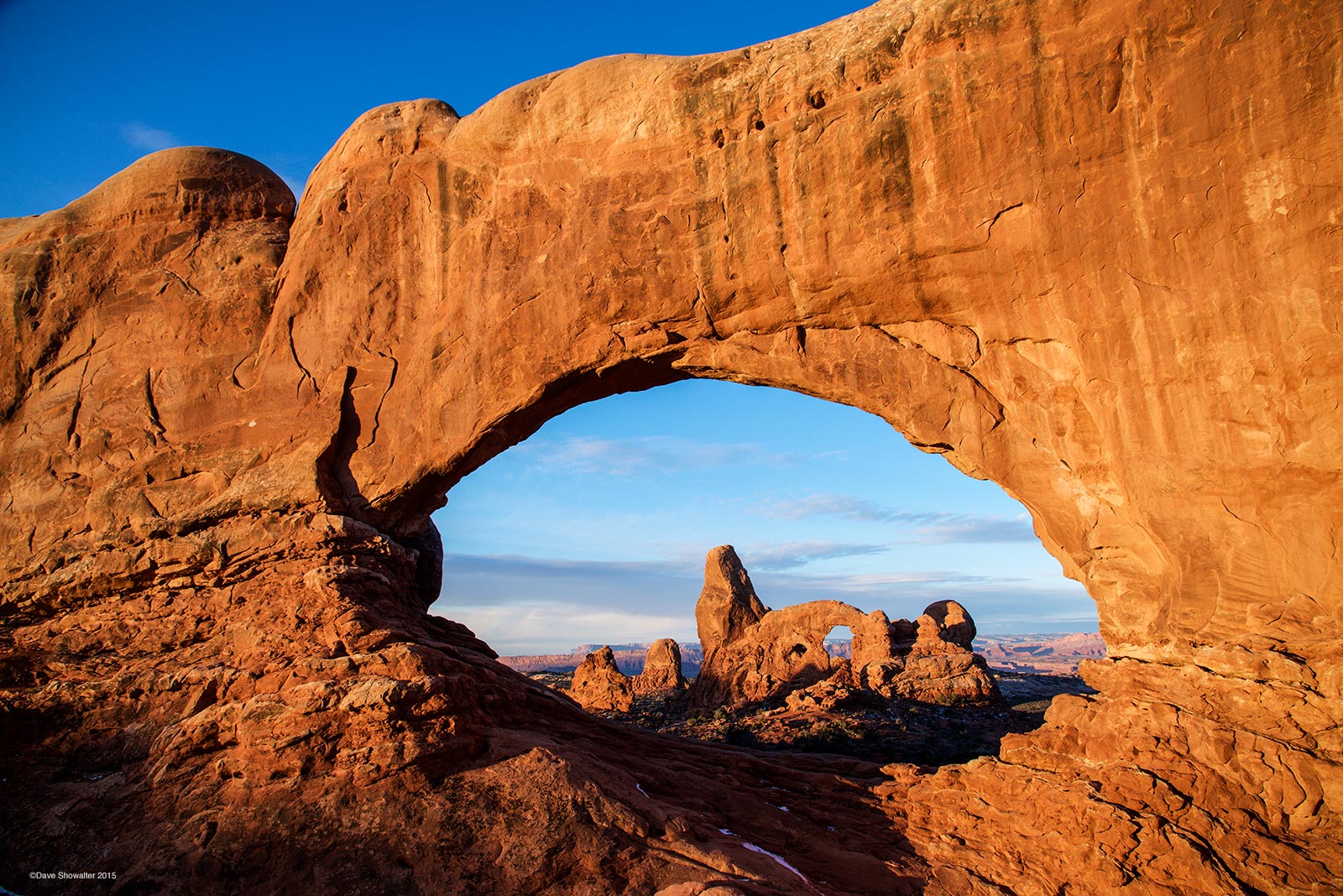 With winter trying to make up its mind, we headed for the high desert of the Colorado Plateau. Winter did make up its mind, as we skirted a pileup in a whiteout near Frisco, Colorado and got snowed on in Moab, Utah. Who cares? We got out and saw some country on foot in the desert and skis on the Grand Mesa, a 10,000 foot plateau that rises from the surrounding desert landscape. What a hoot! A few images follow:
Desert Bighorn Sheep Ewe, Colorado National Monument, Colorado Colorado National Monument provides important habitat for desert bighorns, with about 40 individuals living in and around the monument. More about these iconic creatures can be found here.
Double Arch, Arches National Park, Utah
Snow Blankets Fisher Towers, outside of Moab, Utah. From Wikipedia: Fisher Towers are a series of towers made of Cutler sandstone capped with Moenkopi sandstone and caked with a stucco of red mud located near Moab, Utah. The Towers are named for a miner who lived near them in the 1880s.
Marla Hiking Up Amasa Back Under Heavy Winter Cloud Cover Spitting Snow.
Snowy Amasa Back, Near Moab, Utah.
Gnarled Juniper On Grandview Point, Colorado National Monument, Colorado.
Tenacious Sage – Sagebrush Clings to Rimrock Making A Living In A Thin Fissure.
Turret Arch, Viewed Through North Window In Pastel Light Before Sunrise. Arches National Park, Utah