We just made a trip over the 4th to the Snowy Range in Wyoming's Medicine Bow National Forest.The Snowies remain one of my favorite places from my early years in the West and my very first backpacking trip with Marla. This little range packs a lot of beauty and diversity into a small package.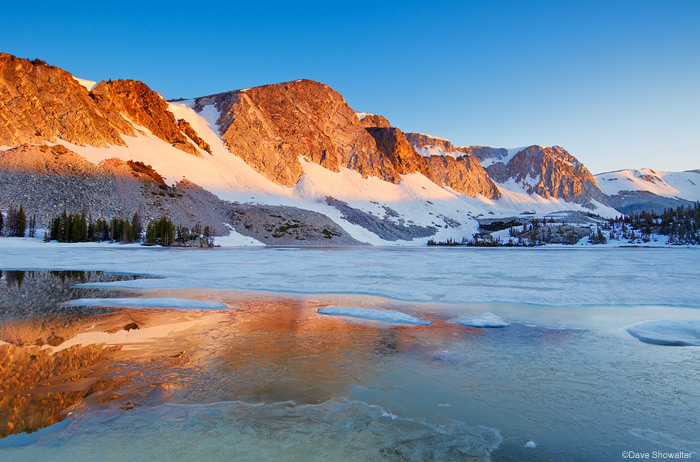 Lake Marie Ice Reflection : Prints Available
Old Main and the face of the Snowy range reflected in Lake Marie ice, early July.



Ice Patterns II : Prints Available
Snow fingers and ice carress a Snowy range reflection in a small patch of open water on Lake Marie.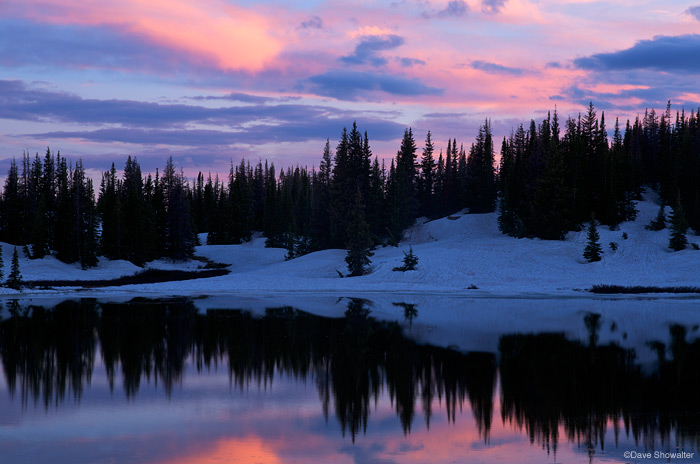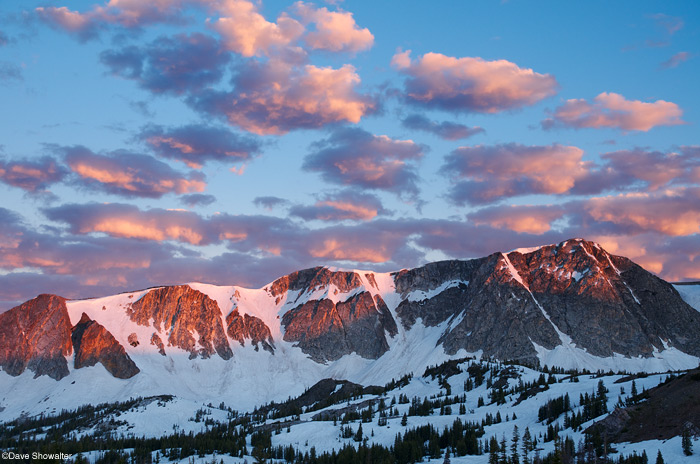 Medicine Bow East Face : Prints Available
July snow on the east face of Medicine Bow Peak.



Marla gets ready to ascend the snowy ridge in the backdrop ~ she came back for snowshoes!